Understanding Grape Vine Events is to learn about its people. Without them, there can be no events.
It's certainly no fun without them.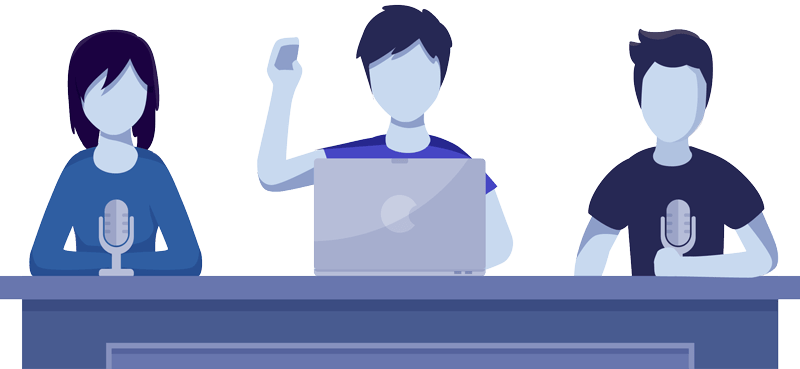 Kevin Munro
Operator, marketeer.
Kevin brought his business and marketing background to the events space in 2014. Beginning with casual events run for those around him, they snowballed and spun out into a commercial venture in 2016 and beyond. Kevin is the guy working with venues, creating events, and splashing them all over the town to make sure people show up. If you have an idea (or need one) he's the first person to talk to.
Melbourne based.
Catch him at: The Ascot Lot, Hawthorn Hotel, The Sporting Globe
Jacob Schnackenberg
Host trainer, nicest guy in the room.
Jacob showed up to an event one day and declared that he'd like to have a crack at hosting one. Little did we know that he'd build on our formula, make it personal, and create a following of his very own. Jacob trains hosts, runs private events, hosts corporate functions, and MCs keynotes and conventions. A weapon on the microphone and the guitar, he's a great person to have among your crowd.
Melbourne based.
Catch him at: The Precinct, The Palace, Hawthorn Hotel, The Sporting Globe
Maddy Irwin
Event creator, mad scientist.
From reading her biology text book cover to cover in high school to performing at home experiments and making her own microscope slides, Madellaine is a self proclaimed and proud dork, obsessed with science and morbid curiosities.
Maddy is the founder and mad-scientist-in-chief of Boozy Science, a thinking-and-drinking activity where patrons drink while she teaches them about the most fascinating and hard to nail down scientific subject matters. Think drunk history, but with science, and LIVE!
Sydney based.
Catch her at: Work-Shop
Tiffany Wilson
Event host, strong 'outside' voice.
The hostess with the mostest, playful, and next level entertaining. Tiff brings party vibes and dresses (in theme) pretty much everywhere she goes.
Brisbane based.
Catch her at: Roaming locations
Mike Lyon
Big guy, big mouth.
We found Mike at one of our earliest events as a resident know it all and decided all he was missing was a microphone. He endears himself with grandmas and punters alike.
Melbourne based.
Catch him at: Top Yard, Perseverance