Welcome to the TRIVIA
STREAM LOBBY
This is where we'll kick things off when the time comes! There is very little for you to do to be ready. The stream will begin by clicking the laptop screen below, twenty minutes before the show starts. You don't need to install anything. 

At the bottom of the page, you'll find a link to frequently asked questions. The FAQ covers setting up teams, and other handy topics.
Just before the show is 

scheduled to start, click the laptop screen below.

 
Connect with your teammates via Zoom, Teams, FaceTime, Facebook Messenger, WhatsApp, or 

whatever else you to communicate with. Sign into Twitch to chat with everyone else in the trivia, including the host.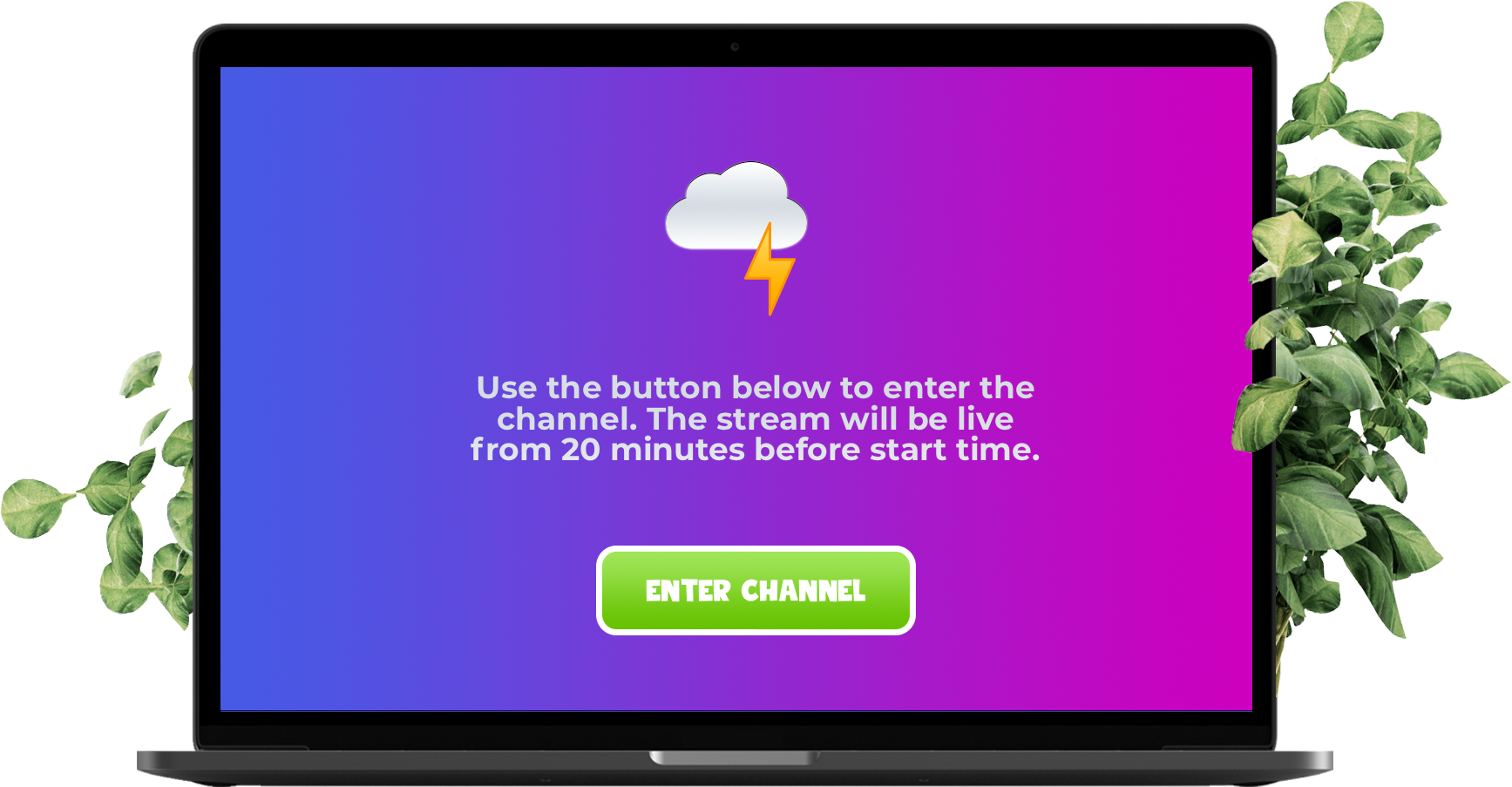 How to play
It is best if you run the stream on a desktop computer, or a laptop. You do not need to be tech savvy in any way to play. The stream will use the Twitch platform. If you'd like to participate in the chat (which we highly recommend) set up a quick account. 
The stream has the the live host and trivia questions on it
The answer sheet link will be given by the host during the stream
Your host will also help you get your team set up
 Just click the laptop screen when the time comes, and away you go. We recommend having two browser windows open: One with the stream and chat, the other with the answer sheet.
Other configurations: While a little less stable, some people like to answer the questions on their phone or tablet, while watching the stream on another device. This is supported! Just note that you can't navigate away from the answer sheet during the game. For phoneaholics, this may ruin your life.
Have more questions?
We can deal with that. Check out our FAQ if you have queries about how to play, setting up teams, or getting in. It answers 99% of the questions people ask.
20 minutes before the stream starts, the laptop image above will be clickable.
Don't hang around smashing refresh, go pour a drink!